At East Texas Saddle, we have your saddle!
We've been producing saddles since 1995, taking the time to make each saddle by hand.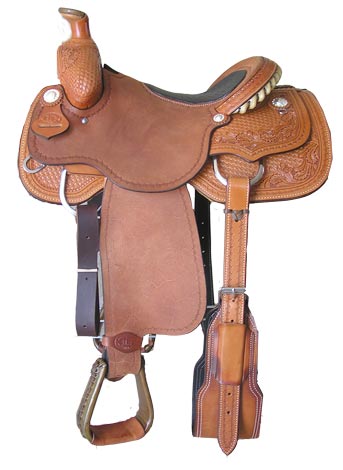 Whether you're a working rancher a competition rider, we'll make a saddle to your exact specifications. Allow 8-9 weeks for us to custom make your saddle, including your choice of:
style
color
leather
seat style
tooling
horn
cantle
stirrup
Or you may prefer to choose from the wide selection of stock saddles we have available for immediate shipping.
Quantity discounts are also available. Contact us for wholesale information.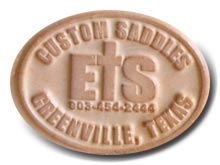 East Texas Saddle
sales@easttexassaddle.com
1247 County Road 4201
Greenville, Texas 75401
903-454-2444
Fax: 903-454-2448
Store hours: 7 a.m. – 4 p.m., Monday-Thursday
7 a.m. – 1:30 p.m., Friday
Copyright © 2005-
All rights reserved

This page designed and maintained
by Word Works
Please report any problems to Webmaster