How to Order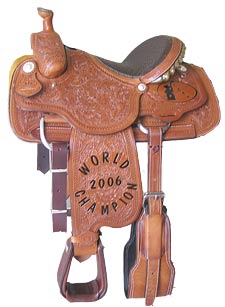 Custom saddles are priced depending on the options you choose. Print the Custom Saddle Order Form to select the custom features you would like to include in your saddle. Fax (903-454-2448) the order form to our office or call us at 903-454-2444 for a price quote. A 50% deposit is required for custom saddles.
Stock saddles range from $1950 to $2450 + UPS shipping charges. Quantity discounts are available. Contact us for wholesale information.
You may prefer to visit our showroom to select your saddle. Our store hours are 7 a.m. to 4 p.m., Monday-Thursday and 7 a.m. to 1:30 p.m. Friday.
We accept cash and money orders.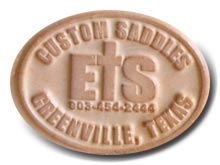 East Texas Saddle
sales@easttexassaddle.com
1247 County Road 4201
Greenville, Texas 75401
903-454-2444
Fax: 903-454-2448
Store hours: 7 a.m. – 4 p.m., Monday-Thursday
7 a.m. – 1:30 p.m., Friday
Copyright © 2005-
All rights reserved

This page designed and maintained
by Word Works
Please report any problems to Webmaster